Headline article
21 tips to get your license without stress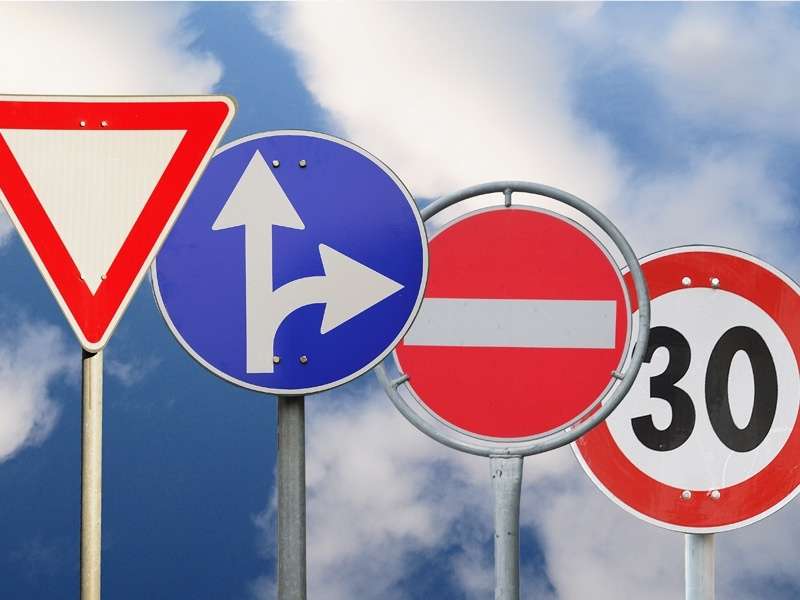 D-day is coming, you probably feel a little stress ball ... Nothing serves yet to panic! Take a deep breath and read on to get your precious sesame with confidence.
Being zen
Dedramate and say that you do not play your life during your practice test. If you are very anxious, you can try to calm down in the days and hours before, thanks to:
Homeopathy : Ask your doctor or pharmacist if you choose this option.
Magnesium : the week before, start a cure. It will allow you to sleep better, but also to fight your stress.  
Meditation : If you do not have the opportunity to follow a session of sophrology or yoga, you can, through mobile applications, do some exercises to relax.
Sport : running, playing a game of tennis, ... The practice of sport can release endorphins. These play a role on your mood, but also on your level of stress.
A music playlist: listen to your favorite songs to motivate you. That being so, opt for the catchy tubes, not the depressing pieces, at the risk of breaking your spirits. The goal is to make you fishing! On the other hand, avoid singing and jiggling while driving in the presence of your inspector: by giving you that cool look, he risks penalizing you for overconfidence.
In contrast, sedatives are to be avoided . It is also forbidden to take when driving, because they can affect your abilities.
Have a good night's sleep
The day before the big day, there is absolutely no question of partying until dawn. Instead, join your bed relatively early, so sleep at least 8 hours and be at your best.
Before going to bed, ban the screens, it will facilitate your falling asleep: for once, choose a good book, and why not a herbal tea, it can not hurt you.
Eat lightly
Cassoulet and tartiflette are some of your favorite dishes? Avoid all the same before the fateful moment, the digestion of a large meal can cause a state of drowsiness , alter your concentration and decrease your reflexes.
On the other hand, do not present yourself on an empty stomach. You are used to not having breakfast? Force yourself that day, if your exam is early in the morning.
In addition to providing you with energy, you will avoid a moment that can sometimes be uncomfortable: gurgles.
Dress appropriately
You do not participate in a fashion show, and you will not be noted on your outfit. No need, then, to wear a pair of stiletto heels, the latest trendy flip flops, or your fur coat if you're in the middle of winter.
A master word must prevail: comfort ! It will be much easier and enjoyable for you to drive with loafers , sneakers or ballerinas . Ditto for clothes, choose an outfit where you feel comfortable.
Turn off your mobile phone
Even if it is slipped into your bag or one of your pockets, hearing a ring can distract you. Better to turn it off completely or at least turn off the sound.
Also, avoid placing your phone under the eyes of the examiner , this could be an eliminating fault.
Revise the rules of the code
Even if you think you are mastering them all, review them before the day of the permit: it is better to consolidate your knowledge than to find yourself facing a panel that you do not know ! For confess it, take a forbidden road to cars with the inspector at his side, it really does not.
To review your code in a good mood, even if you are only moderately amateur games, organize a quiz with friends, a kind of "Questions for a champion" of the Highway Code. The must: prepare some good things to nibble (bet on finger food is trend! ) at the same time : what to study in the good mood and the well-filled stomach!
Say nothing to those around you
You are in a panic, you are not sure to succeed your license? To avoid being chambered if you miss it, but also to avoid all the comments and advice that want to be benevolent (but are not and that annoy you more than anything else), keep for you the date on which you pass it.
If no one is aware, the external pressure you feel will be less . What's more, when you tell them that you've done it, it'll be a nice surprise for them!  
Take extra driving hours
The day or the day before the practical test, take one or two hours of driving with a monitor: he will be able to give you some last recommendations, and perhaps you can make some tips regarding possible routes on which your inspector could ask you to circulate.
Take advantage of this moment to ask all your questions (we all said, even those that seem completely stupid). Ask him also about the way things are going the exam .
On the other hand, you do not need to take 10 hours of classes a few days before your license: it's not in such a short time that you can make progress and become an ace of the wheel. Better to manage before setting an appointment to pass it.
Identify examination circuits
Starting with the point where you will start, ie the examination center. Imagine that a stop sign is at its exit: it would be a shame to grill and fail because of your ignorance of the place.
During driving hours with a driving school, your instructor will probably drive you around, as he is aware of the circuits that are usually used. Attention, however, to do not create automatisms: this can work against you during the exam .
Driving, driving, and driving again
When you pass an exam at school, you study upstream. Here is the same: to be ready, it takes a maximum of practice, just to be comfortable behind the wheel during the exam.
In the 15 days before the fateful date, put yourself in it! Like preparing a school exam, do not worry about it at the last minute : it is not by driving once every 3 weeks that you will be able to take your independence on the roads.
Check weather forecast
The day before, look at the weather, it will give you directions on how to drive. If rain is announced, or fog, you will know in advance what behavior to adopt, and will not be surprised by discovering the weather that morning.
If it's snowing or ice is expected, do not panic: the tests are usually canceled in these cases.
Be in possession of your identity papers
Before your exam starts, you will be asked for your identity card: the day before, remember to check that it is in your wallet , it would be too stupid to have to postpone it because of an oversight.
If you feel that stress is going to overwhelm you, take the lead: not to rummage hours in your business (especially for girls who often have large handbags), put it on hand in one of your pockets!  
Do not panic in the waiting room
Waiting for your turn can take a long time. During this time, do not let stress or negative thoughts take over: a few minutes to get in the car, this is not the time to lose your means .
During your wait, you are likely to cross candidates for the permit. Among them, some may be disappointed. Try to ignore their presence and do not start telling yourself that the same fate is waiting for you.
Show your confidence ...
... but without being pretentious, because until proven otherwise, you are not in a position of strength, it is you who are trying to get the license, not the inspector with whom you are.
Do not be too clever and listen to everything he has to say to you, even if you do not share his opinion.
Going in the direction of the examiner
Since it is he who will issue you your license, it is better not to contradict him and protest each of his comments . So, do not start justifying yourself if, for example, he points out to you that you should have let a pedestrian pass by while you, you felt he was still far from the passage intended for him. Listen to him and say that at worst, in an hour, this moment will be behind you.
We remind you, the inspector is a former monitor, it's not a monster : its purpose is not to ruin your life and to trap you on a trap to make you miss your license.
By the way, when you cross him, put every chance on your side: greet him and, especially, despite the stress, be smiling (do not exaggerate to the point of getting your jaw, but it will be more pleasant for him than to see someone who pulls his head).
Take your bearings in the car
When you settle in the car with which you will pass your practical exam, do not start with a bang, think first to make some checks of use.
First adjust your seat , you must be well installed and at a safe distance from the pedals.
Also check that your view is clear and that your mirrors are perfectly adjusted .
Before leaving, do not forget to fasten your seatbelt . Also check that your passengers are well attached: Your examiner will see that you ensure the safety of all the people you carry.
To pay attention       
You must anticipate everything: your behavior must be wise and prudent because the danger can come from everywhere .
To put the odds on your side, go to sleep early the night before, so that your reflexes are at the top.
Also be careful about the inspector. If he tells you to take the next left, pay attention because the first one that comes your way may be a no-go. 
Once on the way back to the examination center, do not relax by telling yourself that it's in your pocket : you must stay focused until the vehicle stops.
Monitor your speed
You see a sign indicating 50? Do not ride at 35 or 60: bet on 49, your inspector can not tell you anything!
Roll too slowly or too quickly is indeed penalizing : your license will go under your nose if you do not move at the proper speed.
Do as usual
Do not change the way you drive on this big day: if you have learned to perform a maneuver in a certain way, this is not the time to innovate and try a different technique!
Beware of pedestrians
You will see, the road is not only occupied by other cars, pedestrians can arise at any time (in town of course, not if you drive on the highway).
Keep a rule in mind: you see one, you brake ! They always have priority, even if they cross outside the passages intended for them. Same if you see someone waiting on a sidewalk: slow down, although it is possible that he is not planning to cross.  
It is better to adopt this behavior because if you refuse to give way, or simply if you do not see the person coming, it is an eliminatory fault.  
The ultimate advice: dissociate the left from your right
You smile reading this? Yet, with the stress, the day of the license, you will see that it may not be so obvious!
To find your way, you can push the vice like some, and write tiny "G" and "D" on your hands .