Headline article
Traveling by coach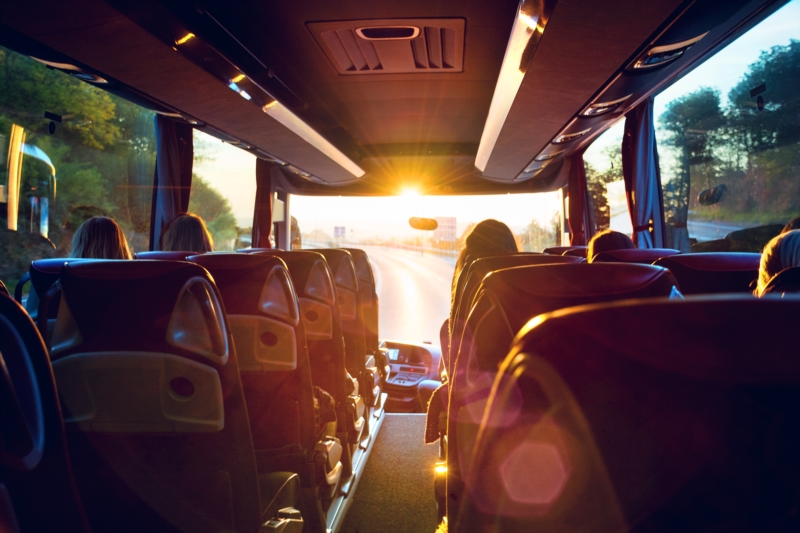 Traveling by coach is not just a matter of distance. And the adventure starts much faster than you think… Surprises guaranteed  !
The Grand Duchy has several dozen collective travel professionals, coach operators and travel agencies in its territory, extremely dynamic, competent and adaptable. The challenge  ? Offer their demanding customers a quality service, an unforgettable experience at the best cost, depending on the target audience, their tastes and expectations, and finally their budget. On the way to new discoveries! 
Everywhere, for everyone, whatever the needs and in safety

Traveling by coach is still synonymous, for many, with long, noisy, exhausting and uncomfortable journeys in windy and polluting vehicles.
But traveling today by this mode of transport brings a lot of advantages, whether the group is constituted or not.
The coach is first and foremost a vector of conviviality . Whether you are a student going to his school or an employee going to his place of work, you will meet people close to you, sometimes living in your town and whom you do not know, with whom affinities can be created.
It is also an undeniable mark of confidence . Plane to take  ? Absolutely reliable and punctual transport is needed. This is why the airport shuttles exist, which pick you up at the bottom of your home and bring you back to the same place. A long night trip to the other end of the continent, for example as part of a language study trip  ? Our drivers are specially trained in this exercise, as well as in compliance with the very restrictive social regulations governing the profession. This regularly evaluated know-how is coupled with a know-how to which customers are more and more sensitive. Correctness and courtesy, absolute discretion, impeccable presentation are the essential components of the profession and of a successful coach trip.
No more logistical worries to manage, saving unnecessary stress and fatigue. For all types of pleasure trips, birthdays or weddings, whatever the size of the group and the program already envisaged, the coach operator or travel agency can suggest additional services, for young and old. Take full advantage of these moments of escape, and let yourself be amazed! 
Traveling by coach is finally a citizen and responsible gesture. A standard vehicle offering up to 60 seats, i.e. the equivalent of 15 passenger cars on a basis of 4 occupants (assuming this filling rate, which is rarely the case in daily use ...), it is easy to imagine the gain in public space. Less traffic means less traffic jams and therefore reduced atmospheric emissions. No more parking in crowded city centers, whether for work or leisure, substantial savings in fuel and parking costs to be expected ... everyone wins  !
Just as our drivers, vehicles, whatever their destination, are periodically checked by the competent authorities. Nothing is left to chance  : safety devices, anti-pollution systems ... The fleet for its part is regularly renewed, in order to offer our customers coaches always at the best level in terms of their comfort, a guarantee of optimal pleasure.  !