Headline article
The 7 commandments to find the perfect restaurant for Easter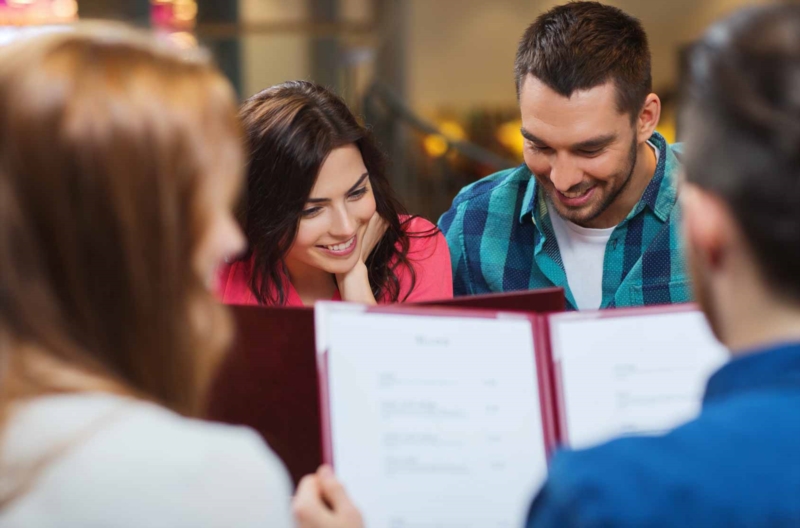 If you want to enjoy a salvage lunch after a trying egg hunt, or if you just decided not to cook this year, take your family to the restaurant for a Sunday feast. After all, the Easter bunny will surely bring you chocolates, but it is unlikely that it will do the dishes ... Here are the 7 commandments to be followed to be sure to live with young and old the best of gastronomic experiences.
The places, you will test
For family events, it is always a good idea to promote the places you have already tested and approved to be reassured about the quality of the dishes on offer. Would you like to take this opportunity to discover a new address? Make the trip upstream. You will be able to gauge the plates, get an idea of the service and have a glimpse of the setting and atmosphere.
The opinions on Internet, you will consult
In the absence of landmarks and if you run out of time, the easiest way is to consult online reviews to make comparisons and, why not, find nuggets by following the recommendations of users, generally very good prescribers. Evaluate the criteria that matter most, and list the most and least of each establishment to decide your choice.
The budget, you will estimate
When organizing a meal for a large number of seats, it is better to evaluate the budget correctly. It is important to consider the value for money and discuss it with everyone before taking the initiative to book. This will avoid you unpleasant surprises at the time of the bill.
The menu, you will study
To find the table that will have your favors, consult the proposed menu. A decisive factor, especially since a special card is often designed for the occasion. Prefer restaurants to home-cooked dishes and simmered with products of first choice. If you are in charge of organizing for the whole family, consider asking your family about their dietary restrictions and their culinary tastes: exotic or spicy recipes are not always unanimous ...
The atmosphere, you will judge
To share a good time together, you may want a place where the atmosphere is festive and pleasant conditions: harmonious decoration, quiet environment, relaxing lighting ... Check if the establishment offers a play area for children or extra services, because the afternoon can sometimes seem long to the youngest.  
The table, without fail you will reserve
Restaurants are usually stormed on Easter weekends. It is therefore best to block his table several days or weeks in advance, or risk finding his nose in the water when the day comes. When booking, remember to specify the number of children and your specific needs, such as a high chair.
A brunch, you will consider
You can also celebrate Easter with a gourmet brunch, an excellent compromise that will seduce late risers. On the menu you will find both sweet and savory recipes: pancakes, scrambled eggs, charcuterie, pastries or chocolate treats, anything is allowed!