Headline article
Covid-19: Your restaurateurs deliver you!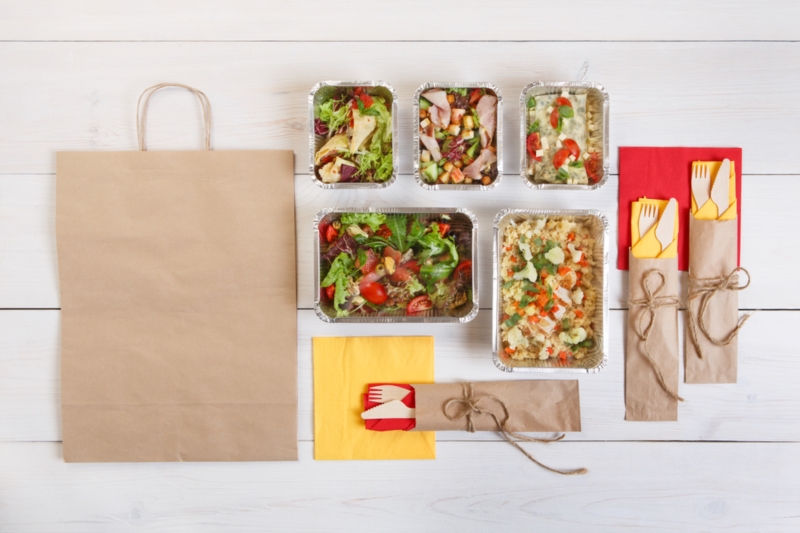 We are currently aware of the health situation which we have to face due to the presence of Coronavirus (Covid-19) in Luxembourg. In order to support all small Luxembourg shops and restaurateurs who can offer takeout or delivery dishes under strict conditions, we invite you to find out which shops are open around you.  
This non-exhaustive list is updated in real time according to the information communicated by Luxembourg merchants and restaurateurs.
If you are a restaurateur and you also want to appear in this listing, we invite you to fill out  this form .
The different areas of distribution of shops and restaurants   :
Picanha plaza

Delivery and takeaway 
7/7 11:30 a.m. - 2:00 p.m. 6:30 p.m. - 10:00 p.m.
To order: here
 

Sushi  Plaza

Delivery and takeaway
Tuesday to Saturday from 11.30 a.m. to 2.00 p.m. and 6.30 p.m. to 10.00 p.m.
To order: here
 

Sweety salty

Delivery and takeaway
Monday to Friday 9 a.m. to 3 p.m.
To order: here
 

Pizzeria Bella Napoli

Takeaway
Monday to Sunday from 11.45 a.m. to 1.30 p.m. and 6.30 p.m. to 9 p.m.
To order: here
 

Pepe Ristorante Pizzeria 

Delivery and takeaway
Monday to  Friday from 11:30 a.m. to 2 p.m. then from 6 p.m. to 10 p.m. and Saturday from 6 p.m. to 11 p.m.
To order : here
 

Amelys Restaurant

Takeaway
Monday to Friday from 12 p.m. to 2:30 p.m.
To order: here
 

BaseCamp Restaurant

Delivery & takeaway
Tuesday to Sunday from 6 p.m. to 10 p.m.
To order: here
 

WasabiRestaurant

Delivery & takeaway
Tuesday to   Saturday from 11:30 a.m. to 2:00 p.m. and from 6:30 p.m. to 10:30 p.m.
To order: here
 

Al sessantuno

Takeaway
11.45 a.m. - 2.30 p.m. and 6 p.m. 10:20 p.m.
To order: here
 

Rrestaurant Agave

Delivery & takeaway
Monday to Saturday from 12 p.m. to 2 p.m. and from 6 p.m. to 10 p.m.
To order: here
 

Restaurant Weidendall

Delivery & takeaway
Every day from 12 p.m. to 2.30 p.m. and from 6.30 p.m. to 9.30 p.m. Tuesday closed
To order: here
 

New-Inn Restaurant

Delivery & takeaway
Every day from 10:30 a.m. to 2:00 p.m. and from 5:30 p.m. to 10:30 p.m. Closed on Mondays
To order: +352 26 43 25 01
 

Al-Sole Restaurant

Delivery & takeaway
Every day from 10:30 a.m. to 2:00 p.m. and from 5:30 p.m. to 10:30 p.m. Closed on Tuesdays
To order: +352 26 43 25 01
 

Centennial Brewery

Delivery
Every day from 12 p.m. to 2 p.m. and from 6 p.m. to 10 p.m.
To order: here
 

Lou's Diner

Takeaway
n / A
To order: +352 26 78 21 95
 

Mont Saint Lambert Inn

Delivery & takeaway
Monday to Friday from 11:30 a.m. to 2 p.m. and Tuesday to Saturday from 6 p.m. to 10 p.m.
To order : here
 

Centser Roud Haus Restaurant

Delivery & takeaway
Monday to Saturday from 11:30 a.m. to 2 p.m. and 6 p.m. to 9 p.m. and Sunday from 11:30 a.m. to 2 p.m.
To order :   +352 26 43 25 01
 

Charles Sandwiches -Centre

Delivery & takeaway
Monday to Friday from 9 a.m. to 10 p.m.
To order :  here
 

Charles Sandwiches - Station

Delivery & takeaway
Monday to Friday from 9 a.m. to 10 p.m.
To order :  here
 

Restaurant-Pizzeria-Auberge La Véranda

Delivery & takeaway
Every day from 12 p.m. to 2 p.m. and from 6 p.m. to 10 p.m.
To order :   +352 40 04 03
 

Quadro Delizioso

Delivery & takeaway
Every day from 11:30 a.m. to 2 p.m. and from 6 p.m. to 10 p.m.
To order :   +352 24 87 33 87
 

La Ciociara Restaurant

Delivery & takeaway
Monday to Saturday from 11:30 a.m. to 2 p.m. and from 6 p.m. to 10 p.m.
To order :   +352 33 10 57
 

Glow Restaurant

Delivery & takeaway
Tuesday to Friday 8 a.m. to 2 p.m.
To order :  here
 

Hostellerie de Beaufort

Takeaway
From 12:00 p.m. to 2:00 p.m. and from 6:00 p.m. to 9:00 p.m. except Wednesday and Thursday
To order :   +352 83 60 46
 

Basta Cosi Glacis

Delivery and takeaway
Monday to Friday from 11:30 a.m. to 1:45 p.m. and from 6:30 p.m. to 9:30 p.m. Open only in the evening on Saturday.
To order :  here
 

La Piazzetta By Domenico Laboni

Takeaway
9 a.m. to 2.30 p.m. and 5 p.m. to 9.30 p.m. Close on Sunday
To order: +352 26 68 42 81
 

Terminus Coffee

Takeaway
11 a.m. to 2 p.m.
To order :   +352 26 68 75 66
 

The Steffen Takeaway Quay

Takeaway
From 5 a.m. to 8:30 p.m., Monday to Friday
To order :   +352 28 83 00 1
 

SensoDivino

Takeaway
From 2 p.m. to 8 p.m.
To order :  here
 

The Entracte

Delivery
11:00 a.m. to 8:30 p.m.
To order :  here
 

Simply Thai

Delivery and takeaway
Tuesday to Friday from 11 a.m. to 2 p.m. and from 6 p.m. to 10 p.m. Saturday from 6 p.m. to 10 p.m. Sunday from 11 a.m. to 2 p.m. and from 6 p.m. to 10 p.m.
To order :   +352 24 44 57 63
 

Léa Linster Restaurant

Delivery
9 a.m. to 8 p.m.
To order :   +352 23 66 84 11
 

The Métis

Takeaway
From 12 p.m. to 2 p.m. and from 6 p.m. to 8 p.m.
To order :   +352 26 09 44 41
 

Flowers Kitchen

Delivery & takeaway
11:30 a.m. to 1:45 p.m.
To order :  here
 

New Confucius

Delivery
7 days a week from 11.45 a.m. to 1.30 p.m. and from 6 p.m. to 9 p.m.
To order: +352 22 40 10
 

Group Lunch

Delivery
7 days a week from 11 a.m. to 1 p.m.
To order: here
 

Delicious Restaurant

Takeaway
From Tuesday to Sunday from 11:30 a.m. to 2:00 p.m. Closed on Mondays
To order :   35 01 80
Hotel-Restaurant Au Vieux Moulin

Take-out and clearance sale
Tuesday to Sunday from 10 a.m. to 12 p.m. and from 5 p.m. to 6 p.m.
To order :   +352 72 71 25
 

Iris Restaurant

Takeaway 
Every day from 10 a.m. to 2 p.m. and from 5.30 p.m. to 9.30 p.m. - Closed on Mondays
To order: here
 

Small palace

Delivery & takeaway
11:30 a.m. to 2:00 p.m. and 6:00 p.m. to 9:00 p.m.
To order: +352 26 72 18 58
Napoleonsgaart Brewery

Delivery & takeaway 
Monday-Wednesday-Thursday: 9:30 a.m. to midnight. Friday-Saturday-Sunday: 9:30 a.m. to 1 a.m. Closed on Tuesdays
To order: +352 26 61 59 75
 

Um Wier Restaurant 

Takeaway 
Sunday 
To order: +352 621 640 149