Headline article
Christmas: our tips for decorating your garden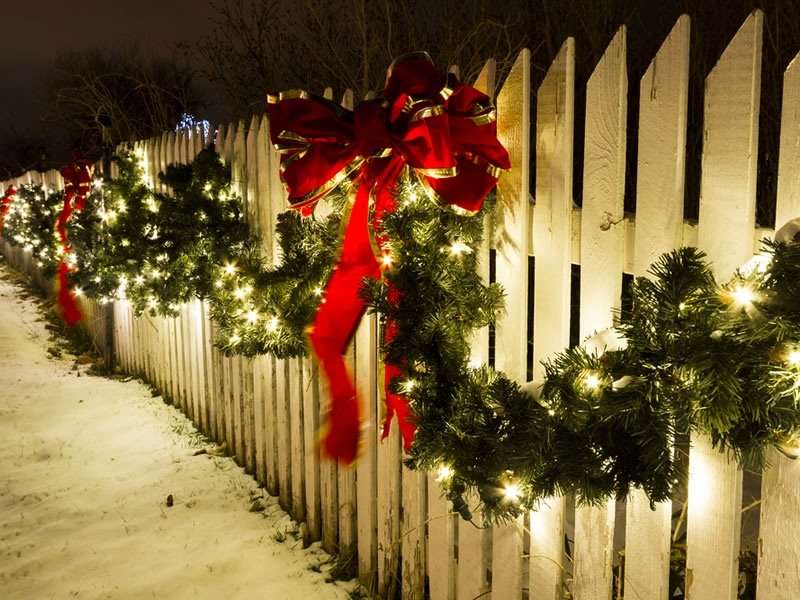 After filling your Christmas tree and decorating the interior of your home, now is the time to put on a jacket and head to your garden to prepare it for the holidays. But how to decorate it?  We'll show you what to do   !
Foremost...
Observe your garden and find the places you will be able to decorate . If you want to install garlands outside, measure the length of your walls, and see if you can connect them easily.
 
Shopping
Once this overview is completed, go to the stores  : those  gardening offer many decorations, in a wide range of prices.
Before going to the checkout, check the shelves, and do not buy everything   : no need to overload your garden , it could quickly become kitschy.
 
The installation of the decoration
Take the direction of your green  space when the weather is nice, dry, and the day has not yet fallen.
To install your decorations and garlands high up, ask someone to hold your ladder, better be careful. Check that the hanging  elements are hooked , and that they will not collapse with the slightest gust of wind.
For the light garlands, also make sure that their brightness does not disturb your neighbors. 
 
Recycle the decoration of your interior
You did not  use all the Christmas balls you have on the  tree  in your home   ? Rather than letting them drag in a corner, hang them on your trees, just like garlands you no longer use inside your home.
 
A door and festive windows
On the edges of your windows, you can deposit fake snow and pine cones. In your planters, you can also slip some Christmas balls, it will bring them color and a festive side.
On your door, hang a pretty crown  : you can buy it ready-made or make it yourself using fir branches, balls of different sizes, and colored ribbons.