Headline article
Preparing the entry of a loved one in a retirement home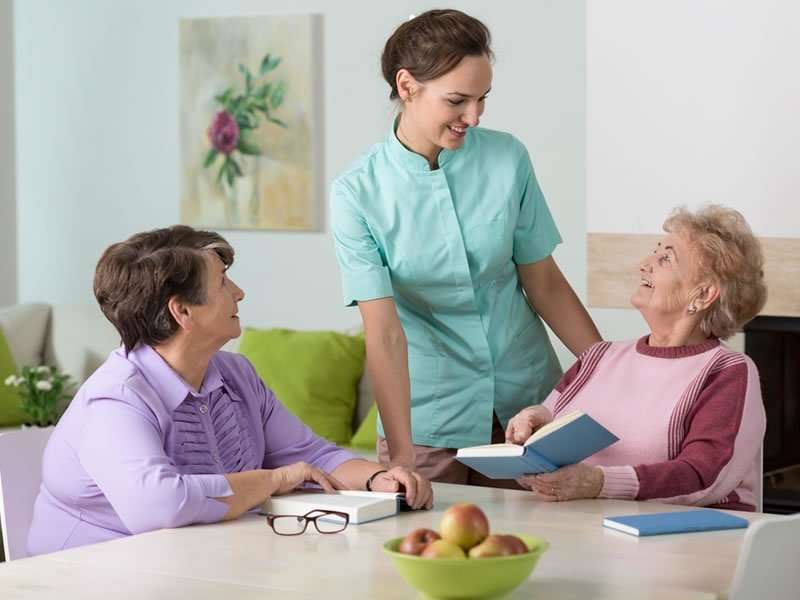 (Photo: © Shutterstock)
UPDATED SEPTEMBER 25, 2019
At a certain age, some people may not be able to stay alone   : care in retirement homes then becomes inevitable. How to make the transition easier for your parent   ? Editus gives you some advice.
Involve your parent in the steps
Difficult to leave his home, especially when it is for an unknown place.
Before making the decision to place your parent there, it is better to discuss it with  him so that it is done slowly to the idea .
Despite the worries and arguments of your loved one, explain to him that you were worried about seeing him alone at home, and that home support is now impossible.
With him, visit one or more nursing homes  if necessary, talk with the staff . This will allow him to gradually adapt to his new environment.
Also check the cost that a  nursing home placement will cost:  see if your loved one's budget is enough, or if you will have to participate in the fees.
Ask the doctor for help
If your parent refuses to listen to you and shows resistance to leaving home, call your doctor .
The latter may have more weight than you, explaining that his health does not allow him to live alone.
Be present
When your loved one arrives in a rest home , it is possible that he / she will have trouble  living the situation.
Faced with the absence of his usual landmarks, he may be confused or agitated . It is also possible that he decides to fall back on himself and refuses any contact with people he does not know.
Its adaptation and integration will  be better if you are present in this complicated moment:  try to visit him several times a  week to listen to him and reassure him.
This article was written in partnership with Païperléck
---
  READ ALSO  
Join the community "Events & Family"and find even more thematic content!